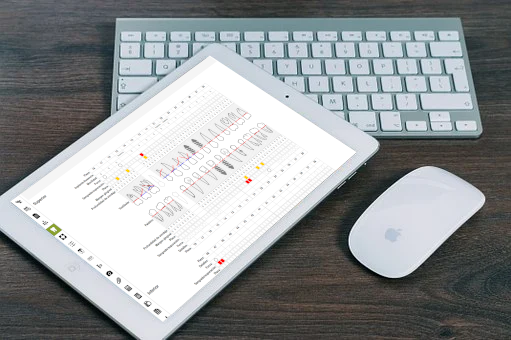 Periodontograma Vevi
---
¿Tienes una clínica de periodoncia o eres un profesional que desea gestionar y organizar bien sus tratamientos de periodoncia, pero no tienes una buena herramienta o actualmente lo haces en papel? Con nuestro modulo de periodoncia darás un paso adelante en la gestión y en el tratamiento de la periodoncia, podrás tener todas las consultas y análisis de cada paciente, sus resultados y su evolución.
Gestión de los diferentes estudios realizados, seguimiento, notas médicas, etc.
Análisis de sangrado/supuración, margen gingival, profundidad de sondaje, furcas, etc., todo ello de una forma clara y visual que te ayudará a ti y al paciente a ver los resultados y su evolución
Impresión de cada informe
Comparativa de los análisis y sus resultados

El periodontograma Vevi puedes utilizarlo como herramienta complementaria a tu programa actual o bien utilizarlo directamente desde Vevi Clinic.

Cada día son más las clínicas y los profesionales que lo usan. Puedes probarlo sin compromiso y podemos hacerte una demostración para que lo tengas claro.
We are in touch
---
Contact us and one of our agents will advise you on the best way to start working with Vevi Clinic.