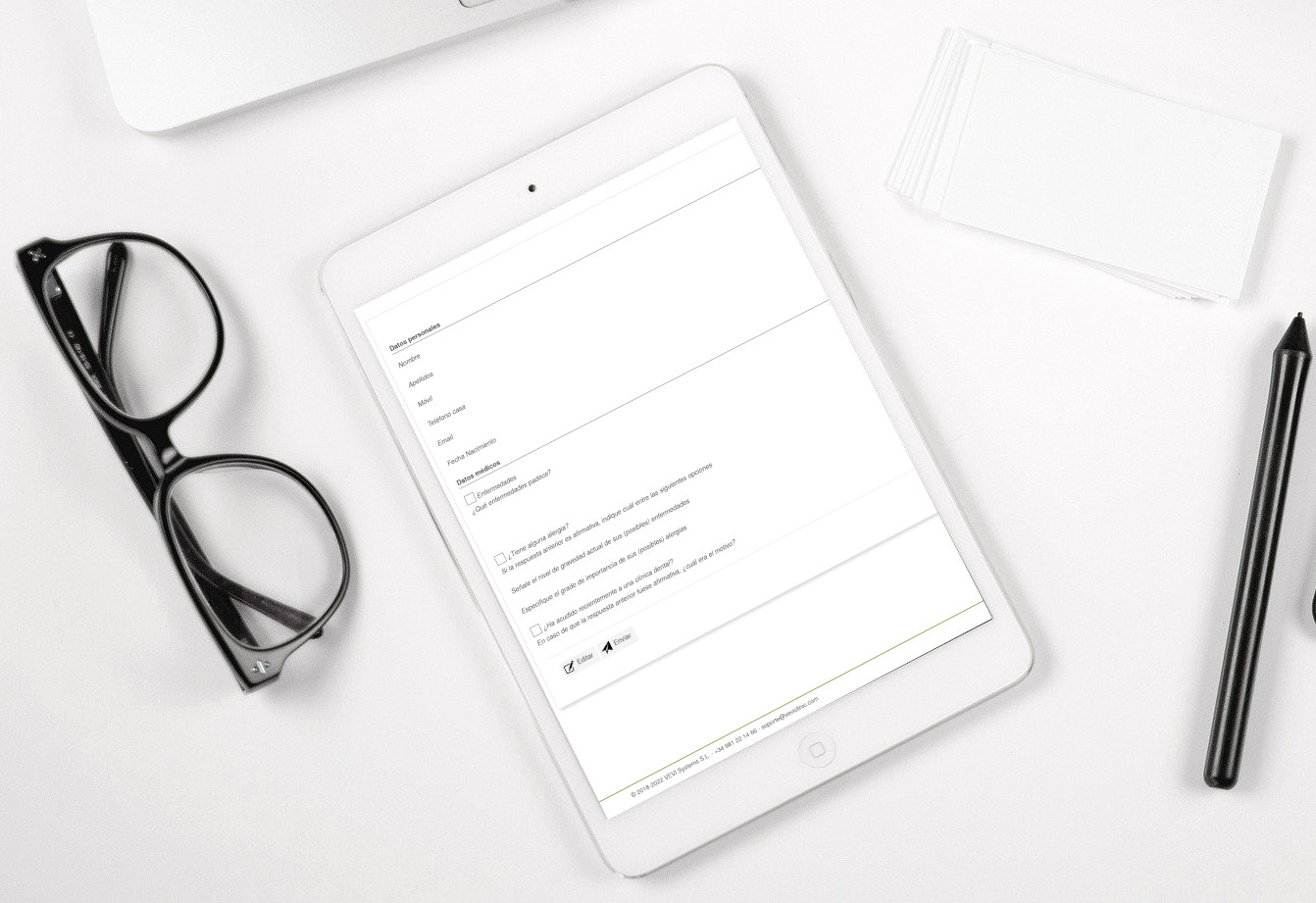 Vevi Patient Feedback
---
La captura de datos de los pacientes es uno de los trabajos importantes dentro de una clínica, bien sean los datos básicos, sus datos médicos, así como otros tipo de datos de interés como puede ser su opinión antes y después de entrar en la clínica. Con este objetivo te presentamos Vevi Patient Feedback, donde podrás definir tus formularios para que o bien tu con el paciente, o bien el paciente directamente pueda cubrirlos. A modo resumen:
Creación a medida de formularios para tu clínica
Soporte a visualizarlos y cubrirlo tanto en ordenador, como en tablet o similar
Envío de dichos formularios al paciente, cubriéndolos directamente en su móvil o dispositivo
Importación de datos indicados por el paciente directamente en sus datos de filiación

Vevi Patient Feedback puede ser utilizado como aplicación para gestión de pacientes y captura de datos, aunque también puedes utilizar directamente Vevi Clinic y utilizar dicho módulo.

Si prefieres que te hagamos una demostración y te resolvamos todas las dudas, no dudes en solicitarla, estaremos encantados de atenderte.
We are in touch
---
Contact us and one of our agents will advise you on the best way to start working with Vevi Clinic.